in collaboration with writer and biologist, Carla Cerda
00:15:21
Single Channel + Sound
Watch Full Video Here
But An Archive Of What?
This video is an artistic interpretation of contemporary human-to-non-human relationships and the obstacles they face in an age of environmental crisis. There is no proper end or beginning to this 15 minute loop.
Bambi, the character portrayed in the film, explains how he/she/they have been captured, observed, and exploited by engineers. The text and audio experienced throughout this experimental film represents the thoughts, wishes, experiences, and memories of Bambi as he/she/they sort through an archive of GoogleEarth Landscape images. Carla Cerda wrote the text for the video and uses both the German and English language.
The imagery and language in this film question anthropocentric norms and perspectives on nature. Symbols inclusive to products, species, and emotions existing as either abuser or abused in the complex human to landscape relationship are exhibited as Bambi expresses their discontents with their state of being. A computer desktop where Bambi archives and re-titles GoogleEarth screen-grabs is interwoven with clips of water, plastic bags in trees, and a human hand moving along a clay surface. The combination of overlapping windows, typing sounds, citations from National Park Missions, and representations of nature work together to re-represent the harmful separation humans have created between ourselves and our environment. This distance has slowly been enforced by digitalisation, culture, and consumerism which highly influenced the pace and structure of this video. Andrea Garcia Vasquez sings "Whole World In His Hands" for a segment of the video as an ironic portrayal of what has happened to nature since being in control by (and in the hands of) humans. The song was originally sung as a spiritual, claiming that the hands of God will take care of everything and that every creature is safe within them. Today, we have Satellites.
Watch Full Video Here
Installation view from A&O Kunsthalle group exhibition "We All Should Be Lichens" Nov. 2019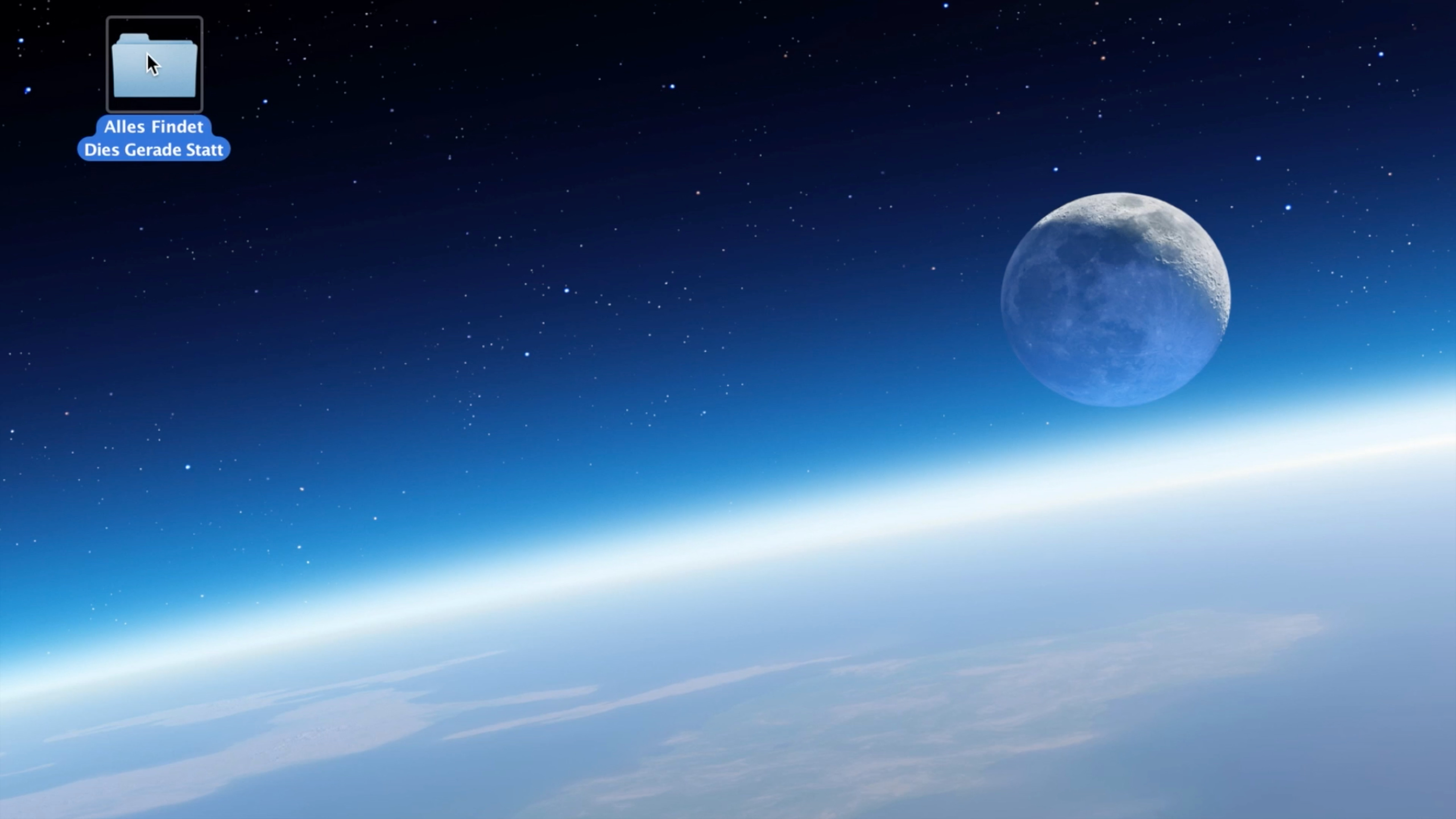 _____Text as written by Carla Cerda_____
is this the cold outside? –
so also gelangte ich in diesen Nationalpark: auf der Suche nach Bambi
ich spazierte an den Rändern meiner Insel entlang
while secretly armed rangers excavated me from their conservative language:
this is Bambi, they said, this is a fossil of -
sie zeigten mit ihren Waffen auf die Farne.
I tried to align myself along the river, the web, the veins, the pipes
to sort myself randomly into these oozing archives
touching
the wet bark, the vertical skin, the slick clouds
I found
layers of fossilized stock markets
in my silky fur
the rangers patrolled along the edge of my mind
I hurried to unfold these yet to be told stories
these pictures of pristine environments
unto my Disney-island
see?
park rangers are considered peace officers, which means they are authorized to carry a weapon
and make arrests.
I stepped into the cold outside
assuming that I could find the making-of my environment
in these parks
how feared to contaminate them with my fuzzy data
the engineers called them an archive – but an archive of what?
ich legte mich in silico zu den Farnen
ich legte Wildnis in das Bild dieser glitzernden Parks.
ich sprach von Farnwäldern und Evolution.
so also verließ ich meine grüne Insel
that's not how I imagined this at all.
this is so different from what I expected.
this cannot be it.
spilling over
commissioned park rangers have the opportunity and privilege of being armed
anytime, anywhere. Whether it be out to dinner, at a crowded sporting event, flying
on an airplane or even at church, they can travel armed. Their agency policy
explicitly permits them to carry firearms at all times, on duty or off.
die Ingenieurinnen erfassten jeden meiner Schritte.
sie notierten meine Position und folgten mir
entlang der Rohre
der Rinde
des Flusses
entlang meiner flauschigen Daten
sie berührten mein seidenes Fell
und benannten jede meiner Schichten
sorgfältig
ich glaube ich stehe unter Naturschutz
The natural environment around Kachi Lodge is inspiring in many ways.
nature is flowing, they said, nature is -
spilling into the labs
contaminating these well-defined parks
straggling into these healthy environments
as I think of it
it forms occasional clouds
a corrosive layer along the edge of my voice
The décor naturally embraces the cold outside.
Covered in soft beige carpet, the interior feels cozy;
why did I ever leave?
Kachi Lodge domes offer the comfort of a hotel room with a private bathroom,
comfortable bedding, interior decoration and proper heating. Inside the domes, a
wooden screen has been mounted to protect the shower area, the ceramic
washbasins and the restrooms. Covered in soft beige carpet, the interior feels cozy;
the double bed centrally placed for maximum view. A wooden trunk is placed on the
side of the bed to host lanterns, while light wooden stools and a small ladder
compose a minimalist set-up around the central stove. The décor naturally
embraces the cold outside.
I tried to be the park without replacing it.
I tried to embrace the cold outside naturally.
I tried to fold the cold outside
into my pulse my voice leaving nothing but footprints turn back to
Yosemite: Not just a great valley, but a shrine to human foresight, the strength of granite, the
power of glaciers, the persistence of life, and the tranquility of the High Sierra [continue] First
protected in 1864, Yosemite National Park is best known for its waterfalls, but within its nearly
1,200 square miles, you can find deep valleys, grand meadows, ancient giant sequoias, a vast
wilderness area, and much more [continue].
Lose yourself in Yosemite! Not literally, of course, but don't forget about the people around you and those who come after you. Taking care of places that you love, like Yosemite National Park, is a
job that everyone can do! While park rangers work hard to protect and preserve Yosemite for the
enjoyment of all visitors, you can help by simply being mindful of your actions when visiting the park.
Take Nothing but Pictures; Leave Nothing but Footprints
Expect traffic congestion in Yosemite, especially on Saturdays and holiday weekends.