SHOP ︎

Welcome to my shop!
Take a look and if you have any questions
or inquiries for commissions
please don't hesitate to contact me:
andreagarciavasquez.studio@gmail.com



All orders made between December 15, 2021 - January 30, 2022 will be shipped beginning of February 2022!
Thank you for your patience & support!
Tufted Series: Deforested Amazon (2021)


Each tufted work is made with 100% wool, water resistant, moth proof, and durable. Each rug is finished with backing fabric.
These tufted works are designed and inspired by referencing Google Earth screen shots from the deforestation of the Amazon Rainforest.
Each rug is made of organic wool, recycled PET yarns, or recycled wools. This ongoing project is made with the financial support from the 2022 three month Project Stipend from the Cultural Foundation of the Free State of Saxony (KdfS) & the three month project stipends from the Kulturamt Leipzig in 2021.

Interested in having a carpet but wish for a specific size or color pattern? View a selection of Google Earth Images and potential future designs inspired by illegal deforestation here.
With every sold rug in the Shapes of Destruction series, I will donate 10% to Amazon Watch Organization

For 25 years, Amazon Watch has protected the rainforest and advanced the rights of Indigenous peoples in the Amazon Basin. Amazon Watch protects millions of acres of rainforest every year by partnering with Indigenous peoples – the best stewards of the forest – to directly challenge the corporate and government powers that threaten the Amazon and our climate.

The knowledge, cultures, and traditional practices of Amazon Watch's Indigenous partners contribute greatly to sustainable and equitable stewardship of the Amazon and all of Mother Earth. Amazon Watch promotes these Indigenous-led solutions and expands capacity for Indigenous leaders, especially women, to maintain their autonomy and sovereignty for the stewardship of their ancestral territories.

Your purchase today will directly support critical efforts to protect the rainforest and stand in solidarity with Indigenous peoples. 100% of donations to Amazon Watch go to their programmatic work to stop Amazon destruction, advance Indigenous solutions and support climate justice. Thank you!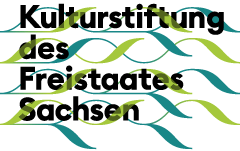 Shapes of Destruction 1
Organic Cottons & Wools, PVC Glue, backing fabric
84x64 cm
2021
Shapes of Destruction 2
100% Wool, Recycled Wools, PVC Glue, backing fabric
90 x 60 cm
2021

Shapes of Destruction 3
Organic Wool, Recycled Wool, PVC Glue, Backing Fabric
110 x 70 cm
2021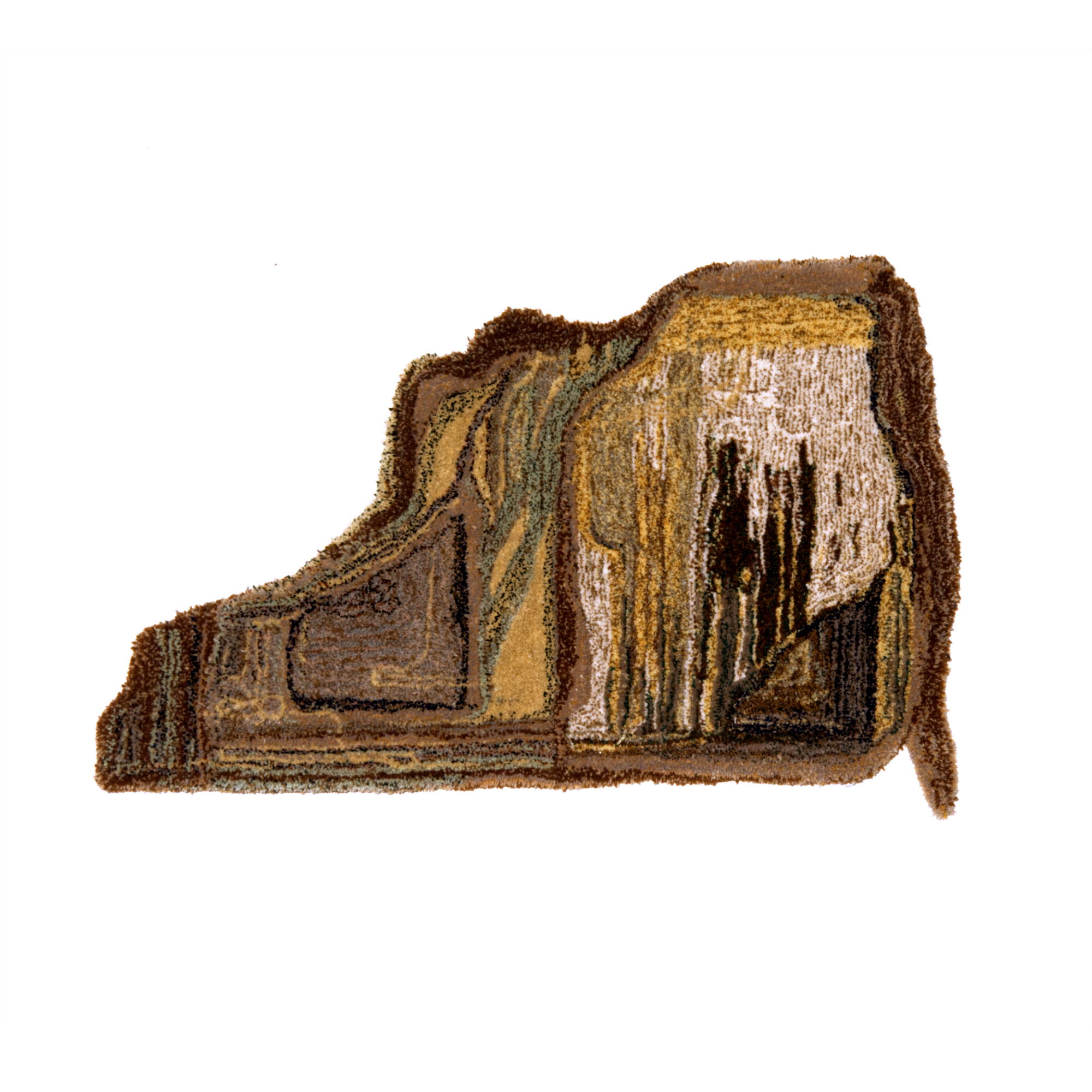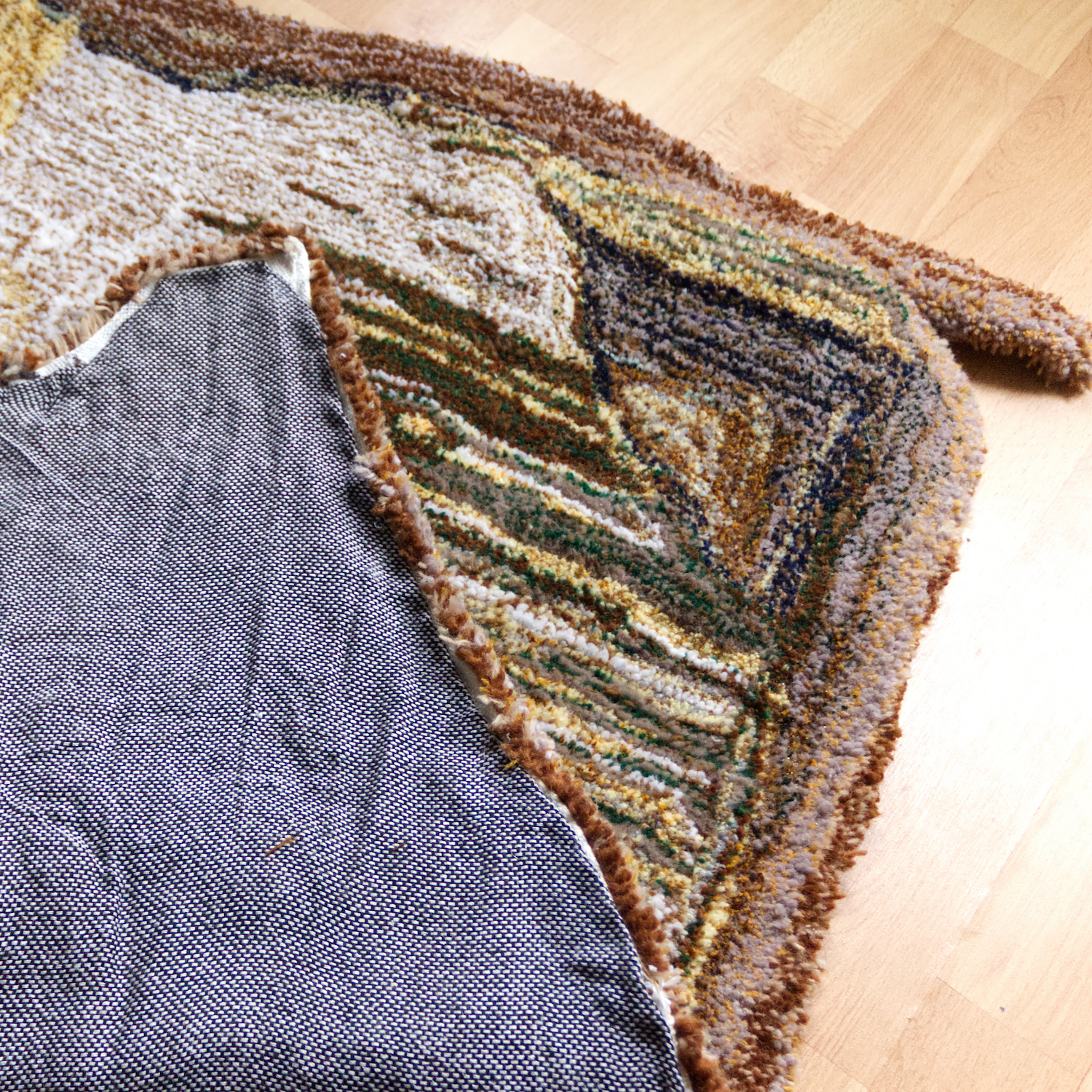 Shapes of Destruction 4
Wool, recycled wool, PVC Glue, backing fabric
56 x 100 cm
2021


Shapes of Destruction 5
Organic and Recycled Cottons & Wools, PVC Glue, backing fabric
123 x 50 cm
2021
Water Series (2021)
The Water Series is a series of unique, hand made tapestries and wall hangings made up of phototransfer prints and quilted, recycled fabrics.

The printed images are of a body of water which I visited both in real life and from Google Earth.
The different shades of blue are representing the satelite depiction versus my personal perspective of the same body of water.

Each tapestry is finished with backing fabric that has fabric hooks.
Easy and ready to hang on any wall with nails.
Tapestries are very light weight and thin.
Looks great in frame, too.

Shipping is included in the price.
The works in this series are not sold with a frame.

Water 1
phototransfer prints, fabrics naturally dyed with rust sewn and quilted 50 x 43.5 cm
2021
Water 3
phototransfer prints sewn and quilted 41 x 47 cm
2021

Water 2
phototransfer prints sewn and quilted 54 x 40 cm
2021

Water Glitch
phototransfer print from Google Earth Glitch on linen and cotton sewn and quilted 82 x 58 cm
2021





Quilts and Tapestries (2016-2019)


Each tapestry is finished with backing fabric, grommets, hooks, or a hem making it easy to hang.
Easy and ready to hang, the tapestries are very light weight.

Tapestries with a hem for a rod, are sold without wooden rod.
Pricing is calculated by time of labour, cost and quality of materials, and the size of each work.

Shipping is included in the price.

Some Sorta Truth
recycled fabrics, cotton threads, and grommets.
hand embroidered
56 x 60 cm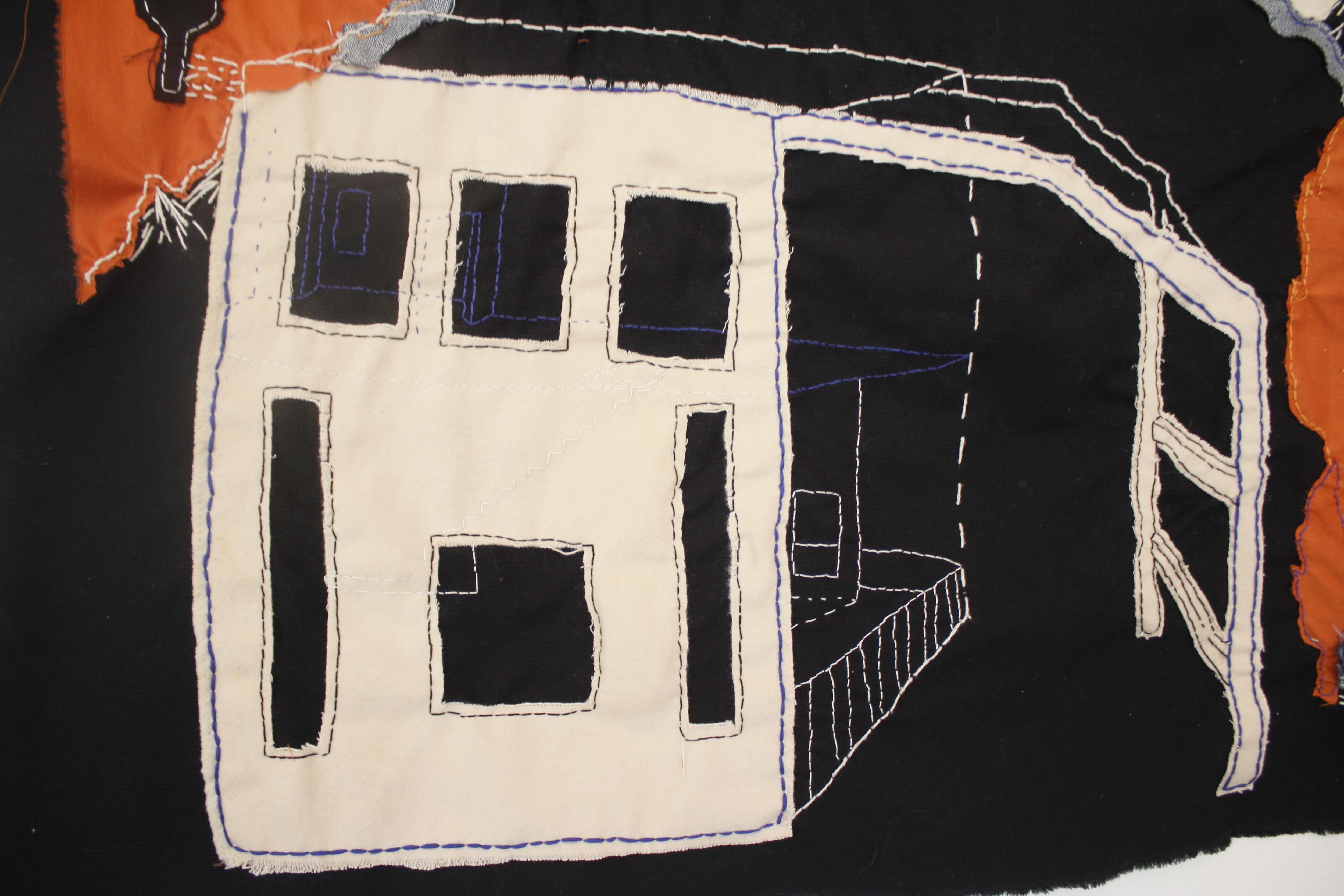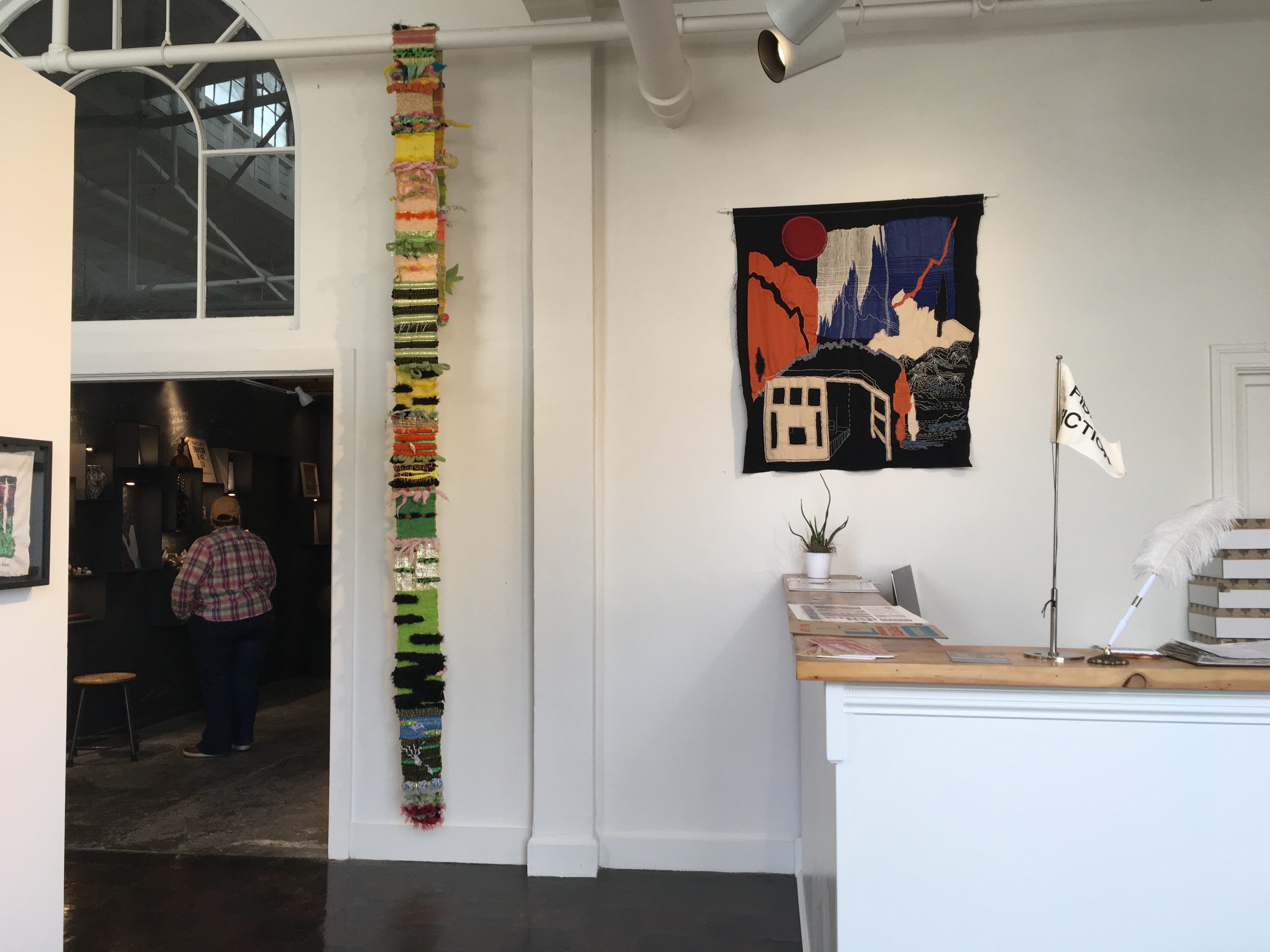 Layers Of Skin, Of Rock

material: recycled fabrics and threads, silk, yarns
technique: hand sewn, hand woven, hand embroidered
120 x 92 cm
2018


Deep In The Grass

material: fabric, cotton thread, silk thread, wool yarn. Hand embroidered

SOLD WITH CUSTOM FRAME

fabric: 30 x 35 cm
frame: 40 x 50 cm
2016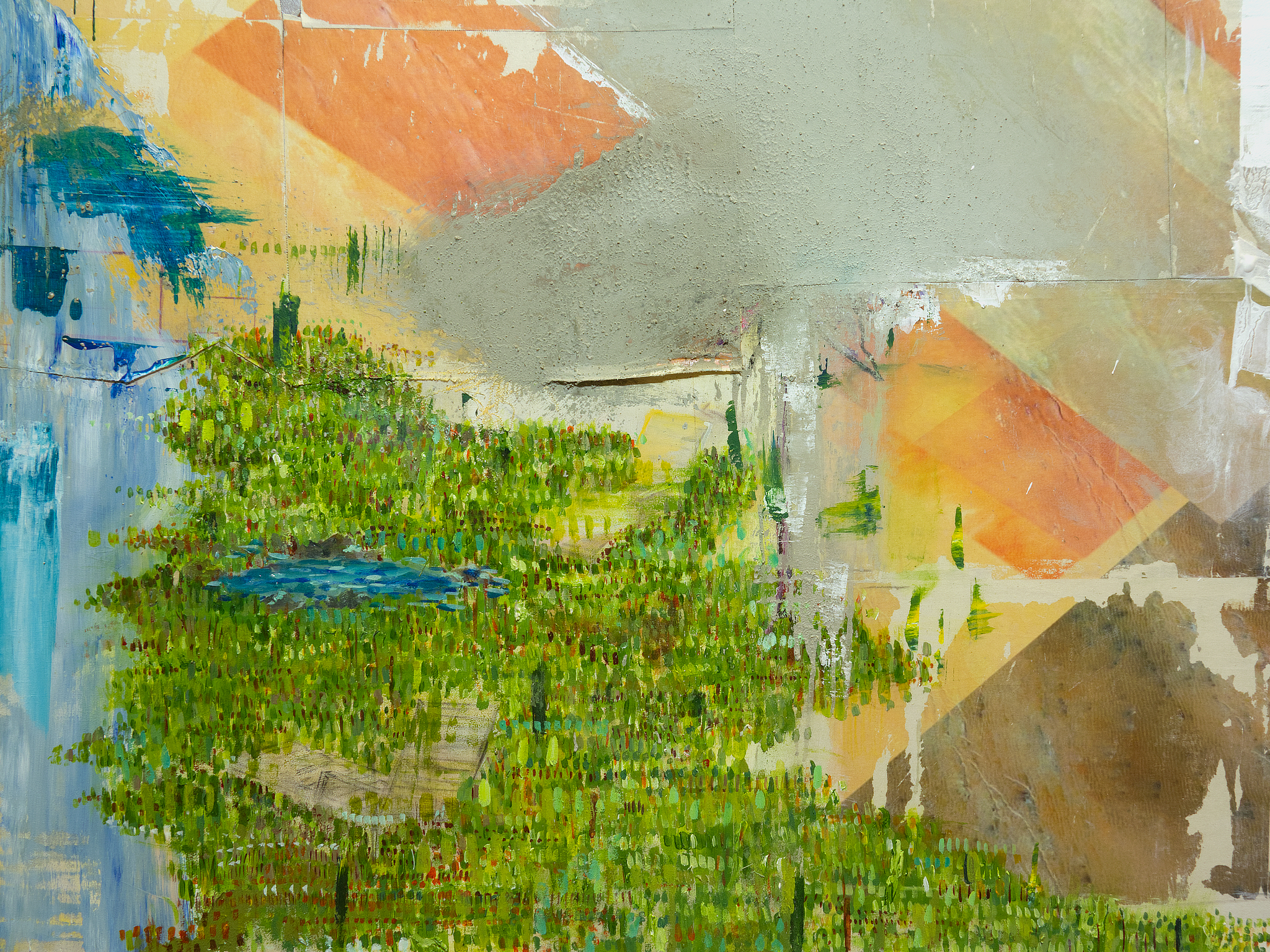 SiO2+CAO
stretched on wooden frame. Phototransfer prints, fabrics, threads, plaster, acrylic.
155 x 125 cm
2020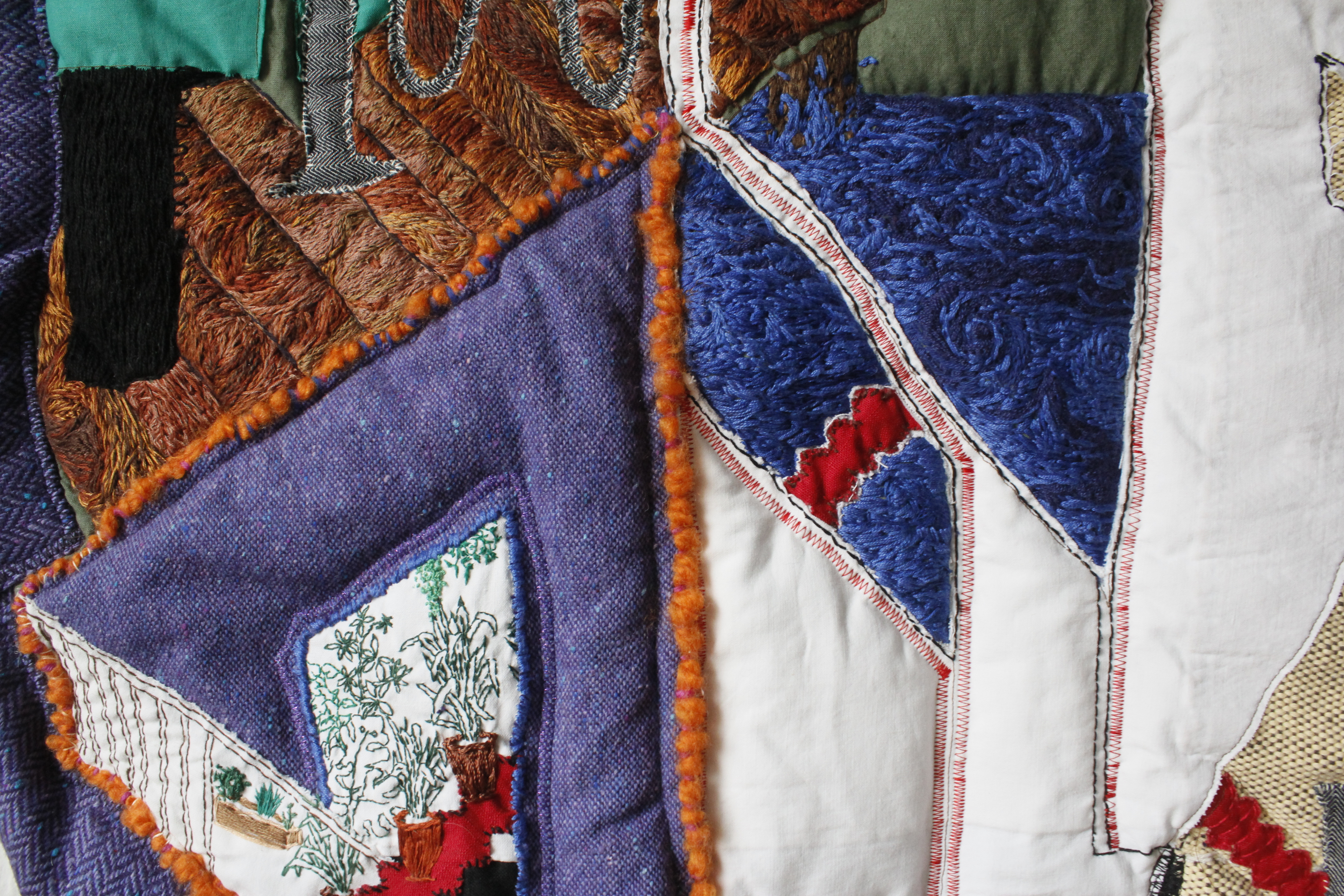 Marina Cranes & Window Panes
W: 72 cm H: 81 cm
technique: hand embroidered, hand sewn, hand woven, machine sewn
materials: found fabrics, cotton thread, silk thread, polyester threads
September 2016- June 2017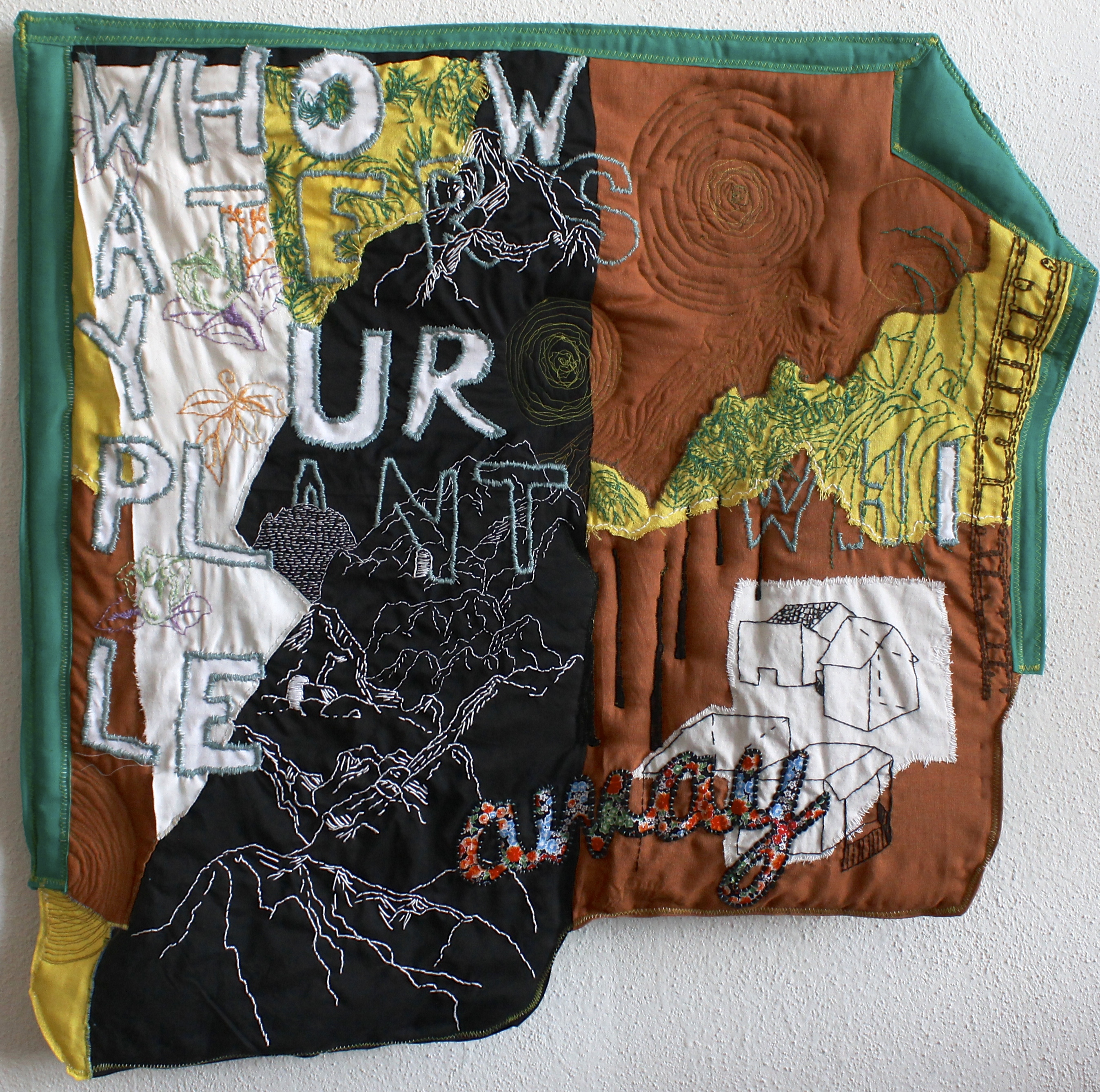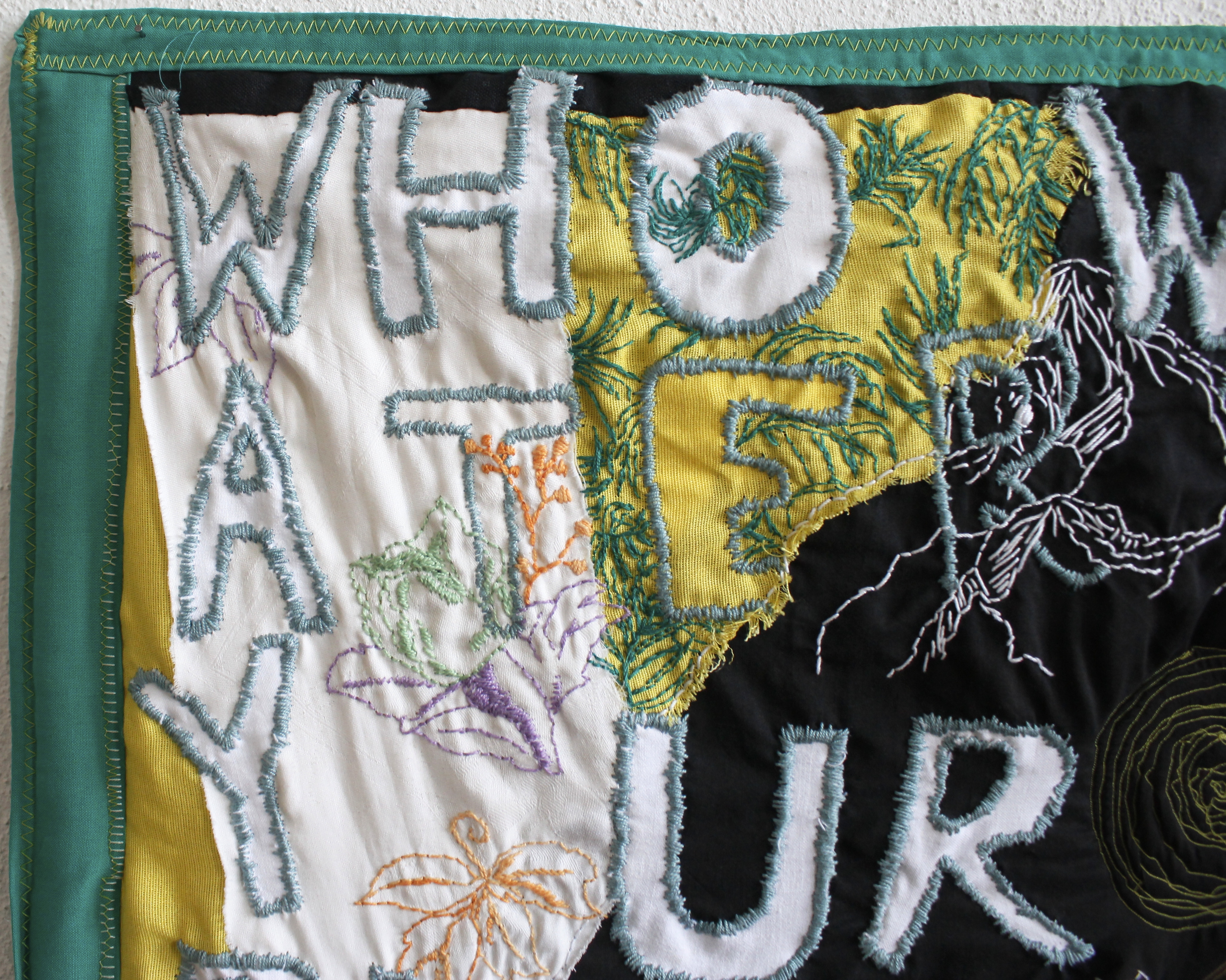 Who Waters Your Plants While You're Awaymaterial: recycled fabrics, threads, yarn, batting
technique: hand sewn, hand embroidered, machine sewn
L: 72 cm W: 71 cm
October 2016- April 2017